Modern aerospace derived exterior ballistics software for those who handload, reload, target shoot, or hunt. Knowing your load's ballistic performance downrange is key to making the shot. Sight in your gun with ease, pick the right load for that hunting trip, learn the basics of exterior ballistics in a few hours; these are just some of the benefits of owning Ballistic Explorerô - the best exterior ballistics software on the market. Full Specifications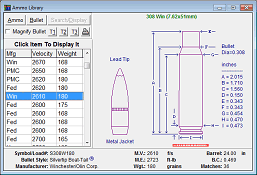 New Save data directly to Microsoft® Excel® files.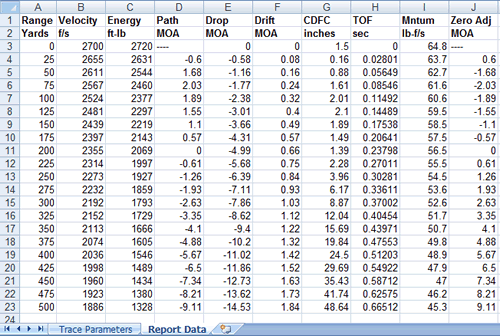 The Chart, Examine, and Report displays give you the option to save your data directly to Microsoft® Excel® files where you have nearly limitless options to analyze, print and graph your data.