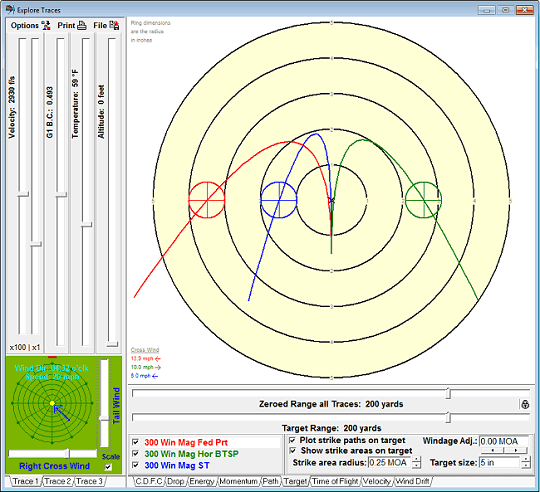 The Explore display gives you many quick acting slider and arrow controls that work in conjunction with rapid automatic recalculation to let you easily find answers to shooting problems no ballistics software is specifically programmed to solve. It's one of many exclusive features found only in Ballistic Explorer.
Ballistic Explorer takes advantage of the superomputer power (by 20th century standards) of modern desktop and laptop computers, which far exceeds that of the fastest smart phone or tablet to give users unique insights into downrange ballistics.
Ballistic Explorer is 100% native Windows® code that doesn't use DLL's or third party libraries as these may cause conflicts with other software and increase vulnerability to malware.